Reviewed: Stepping out by Steven Boykey Sidley, Picador Africa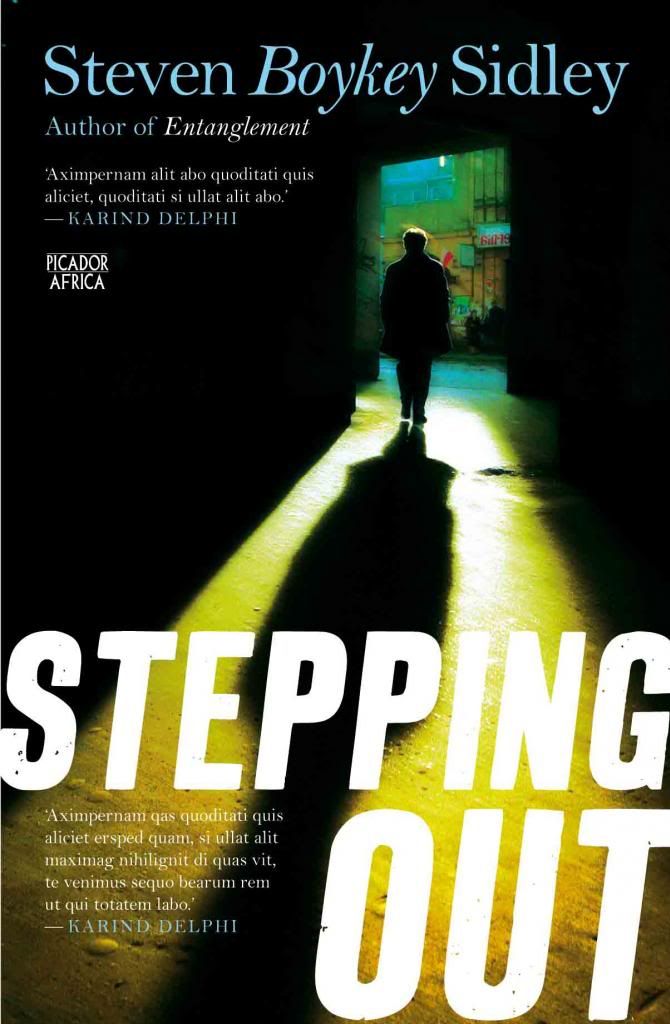 Joburg's Boykey Sidley is something of a prodigy, storming into the literary arena fully-formed, as it were, in his 50s. His accomplished debut novel Entanglement was soundly praised, and he has followed it up a year later with Stepping Out. Word has it that his third novel has already been delivered to his publishers – an astonishing output for any writer.
Perhaps it is because of his years and a wildly eventful life so far that he brings such wisdom to his writing, and because I know him to be a ranging, perceptive reader too. Wisdom, acute insight and in Stepping Out, a gnarly, anarchic humour too.
Set in the American Midwest, the book opens, and closes, with a eulogy. In the first, Harold Cummings considers the life of his best friend at college, a friend who was the most popular, the cleverest, the most fun to be around and expresses a lifelong wonder that he would have chosen the dull Harold as his friend.
For Harold is experiencing not so much a late-life crisis as a crushing melancholy about a life "nearly-lived". He was always the conservative, reliable one and continued to be, marrying Millie, fathering two now-distant children, had a good job, is now comfortably retired. He misses what he calls "the small gods of anticipation", the "cornucopia of short-term spangles – dinner parties, card games, a new car, gadgets and electronica, the small triumphs at work, an unexpected look of desire from a stranger, a baseball pennant championship, a fine wine, a friendly but loud debate about politics."
Now all is clothed in a milquetoast ennui. "His generation," he ponders. "They fade from sight. They leave no comet trails. There is no majesty in their deaths."
It is the small act of a stolen chocolate in a store that ignites Harold's comet trail, a trail that over the next two hundred pages will burn through drink, guitars, drugs, hookers, guns, pimps and a small tattoo on his butt with the name "Millie" in it. It is absurdly funny but warmly poignant, too, as Harold lurches inexorably on to a final flare of resolution.
At the funeral that bookends the story, Harold delivers another eulogy, to another friend, this time more genuine than the admiring veneer of the first. "He was a flawed man…an imperfect man," he observes, and goes on to say "It is not our blemishes that define us. Not our lapses, not our missteps. It is how we manage our entireties, the great complex, indefinable, uncontrollable whole of ourselves."
Fluent, knowing and enormously entertaining, Sidley continues to parse his preoccupation with masculinity and power and the questions of goodness and grace, that he introduced in Entanglement. I eagerly await his third book.
Book details
eBook options – Download now!
---